Track Your Nutrition, Fitness, & Health Data With Cronometer. Click the banner to get started!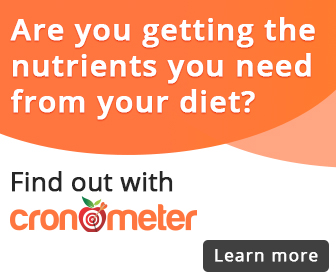 Reading With Your Kids Podcast Starring Ricky Shetty(Daddy Blogger)
Hello, and welcome to Reading with your kids podcast!
We are beyond excited to chat with author & Canadian Travel  Blogger Ricky Shetty. Ricky is joining us to talk about his travel experiences with his family and his new children's book series "Exploring the Continents Series".
Listen as Ricky shares his insights on being a daddy blogger and digital nomad, a podcaster and a YouTuber. Ricky has authored five books and he is very excited to talk about his latest travel book series for kids. We love, Love, LOVE Exploring the Continents Series & we know you are going to love this interview. Be sure to tune in!
Exploring the Continents: A Family's Journey to Visit Every Single Country in the World
EXPLORING THE CONTINENTS is a 7 part Kid's Book Series focused on inspiring parents to do more international travel with their kids. The first book is about visiting every country in South America and features Brazil, Argentina, Paraguay, French Guiana, Suriname, Guyana, Colombia, Venezuela, Ecuador, Peru, Bolivia, Chile, and Uruguay. The book covers sightseeing, food, animals, where to stay, how to travel around, how to meet locals, and much more. These books are meant to be read aloud to your kids with creative and fun illustrations and Trivia Time activities to get your children to actively participate. Stay tuned for follow-up books in this series including North America, Europe, Asia, Australia, Africa, and Antartica.
About Ricky Shetty
To read about Ricky's Family Travels, check out his website at:
Connect with him on social media
In this Interview, we discuss
Ricky's background and travel experiences
How did Fatherhood change his life?
When and how did Ricky discover his passion for travel?
How does he manage to travel with his family and how do they manage the traveling expenses?
How many countries has he traveled with his family so far and what are their travel goals as a family?
Some of the challenges they face while traveling with the young kids and how do they overcome it?
The reason for starting his website Daddy Blogger
The reason for writing his Exploring the Continents Series for kids
Tips & tricks for families who aspire to travel around the world.
A huge thank you to Ricky Shetty for joining us and for sharing his story and passion with us!
If this podcast resonates with you, please subscribe on iTunes.
And please spread the word: tell your friends, and leave a rating on iTunes so that others can find it.
we'd love to hear from you!  Contact us and together we can discuss what ideas you think should be included in a future episode, and we can explore potentially setting up an interview. Our goal is to have all voices at the table!
Thanks for tuning in and have a wonderful day😆
*Post contains an affiliate link
Jedlie's Magic Circus is fun for the whole family. Please visit www.jedlie.com to find out how to bring this inspiring show to your community.