Check out The Great Martini, A fun and touching story about Sam, a lovable but far from a perfect magician who learns that the greatest transformation is transforming feelings of caring into action to help another human being. The Great Maritini, as an exclusive Amazon e-book. Please click here to get your copy today.
MEET
Simisayo Brownstone, A
uthor of 
Feyi Fay and the Case of the Mysterious Madam Koi Koi
Is your child eager to play with your phone every time he or she sees it? Are you surprised by how quickly your child has learned to use phones in general? Is your phone the only way to keep your child calm when you are in certain places, such as restaurants? If you answered yes to any of these questions, then your child might have a problem. And there is only one person who can help – Feyi Fay.
Joining us today on the podcast is Los Angeles-based author Simisayo Brownstone! She is here to tell us all about her magical book and what inspired her to publish a children's book that re-imagines why kids are so fond of phones in a magical tale about having the courage to face your fears. The book is set in a world where kids can use an app to get help with any problem they can imagine.
Take a listen as Simisayo talks about her new book, her writing process, next book, and more!
Here's more information about Simisayo Brownstone 
By day, Simisayo Brownstone is a Strategy Executive, crunching numbers, and plotting graphs. By night, she's a disorganized mom trying to keep up with tantrums and dirty dishes. When she finds time for herself, she spends it daydreaming about what it would be like to live in a world with real magic. A world where eating cotton candy makes you skinny and butterflies can transport you through time. And even though she knows she's no longer 16, she secretly hopes that she'll one day find out she has superpowers. Teleportation would be nice. Until that day comes, she writes.
To learn more about Simisayo Brownstone & her book
Visit her website: www.feyifay.com
Follow her on Instagram
Feyi Fay and the Case of the Mysterious Madam Koi Koi
With the help of a magical app, Feyi Fay travels the world helping kids with any problem they can imagine. Bullying, making friends, monsters… anything!
In book one of the series, Feyi is needed in England to help a little boy with a mysterious case. There's a wicked woman wearing red shoes in town. She frightens kids at night and stops them from having fun ever again. She must be stopped. Armed with glitter that makes you invisible, chocolate chip cookies that make you giant-sized and a stick that shrinks you as tiny as an ant, Feyi Fay arrives on the scene and saves the day.
Visit Amazon to check out the book, read reviews and buy your own copy!
Thank you, Simisayo for joining us and for sharing your wonderful book with us!
If you love this episode then please share and please subscribe to us on iTunes. And please spread the word: tell your friends, and leave a rating on iTunes so that others can find it.
We'd love to hear from you!  Contact us and together we can discuss what ideas you think should be included in a future episode, and we can explore potentially setting up an interview. Our goal is to have all voices at the table!
Thanks for tuning in. We'll be coming soon to entertain and educate you with more author interviews, book reviews & Family game reviews!!!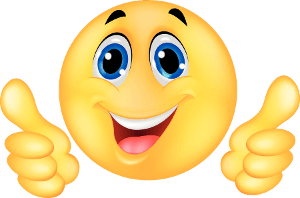 stay tuned!
*Post contains an affiliate link
Jedlie's Magic Circus is fun for the whole family. Please visit www.jedlie.com to find out how to bring this inspiring show to your community.