Check out The Great Martini, A fun and touching story about Sam, a lovable but far from a perfect magician who learns that the greatest transformation is transforming feelings of caring into action to help another human being. The Great Maritini, as an exclusive Amazon e-book. Please click here to get your copy today.
Reading with Your Kids Podcast Ft. PHIL JOEL, a Grammy-nominated Musician & Author
Happy Sunday everyone,
We're here to delight your Sunday with another entertaining and educational author interview!  Our guest today is Phil Joel, is one of Christian music's most recognizable folks. He is the former member of influential Christian rock band Newsboys and now a part of one of the most loved music bands in the world, Zealand!
In our exciting interview, Phil tells us how he never intended to write a book at all and how his experience in northern California inspired him to write Redwoods and Whales.
More about the author
Originally from New Zealand, PHIL JOEL is a Grammy-nominated musician best known for his position as bass player for the Internationally known band, Newsboys. His music has taken him all over the world and along with these opportunities to perform musically he has become a sought-after speaker, sharing predominantly with youth. He currently tours with Zealand, his most current musical venture, and Newsboys United. He lives in Franklin, Tennessee with his wife Heather and two kids.
Redwoods and Whales: Becoming Who You Actually Are
As depression, addiction, medication, pornography and suicide have become commonplace in today's culture, it seems we have lost sight of who we actually are. Too many of us are finding ourselves breathing shallow, feeling stranded and alone.
The truth is that we can cut free from the things that are holding us back and making us sick as we catch a clear vision of the true character of God. We can chose to live healthy lives filled with purpose and vision as we become our actual selves, moving confidently through the chaos.
As we choose to align our minds and our hearts with the truth, we'll discover that maybe God isn't exactly who we thought He was and that life with Him is a whole lot bigger, greener, and more exciting than what we've settled for.
Redwoods and Whales breaks the box and blows the mystique off some of the most common pink elephants of our culture. Phil Joel brings a fresh take and uninhabited tools to the table to help us push aside the things that entangle and lay hold of the lives that we are born to live.
You can buy your copy of Redwoods and Whales here!
More about PHIL JOEL, a Grammy-nominated musician best known for his position as bass player for the Internationally known band, Newsboys
His brand NEW book, 

Redwoods and Whales: Becoming Who You Actually Are

What inspired the story and the title of Phil's book?
What does Phil hope that readers will gain from reading his book?
How is the joy that he experienced being a musician different from being an author?
Where can people find more information about Phil Joel's book?
Thank you, Phil, for joining us and for sharing your wonderful book with us!
If you love this episode then please share and please subscribe to us on iTunes. And please spread the word: tell your friends, and leave a rating on iTunes so that others can find it.
We'd love to hear from you!  Contact us and together we can discuss what ideas you think should be included in a future episode, and we can explore potentially setting up an interview. Our goal is to have all voices at the table!
Thanks for tuning in. We'll be coming soon to entertain and educate you with more author interviews, book reviews & Family game reviews!!!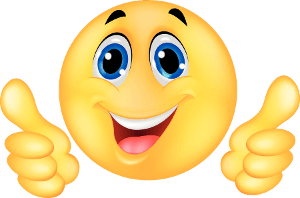 stay tuned!
*Post contains an affiliate link
Jedlie's Magic Circus is fun for the whole family. Please visit www.jedlie.com to find out how to bring this inspiring show to your community.