This episode of the Reading with Your Kids podcast is sponsored by STORIED  App that helps parents find fast, fun stories to read to their kids – which helps their brains. Storied is built around a simple premise: reading helps improve the lives and futures of children. Storied helps provide access to children's books easier by providing parents and children with hundreds of unique stories written by today's best children's authors at their fingertips. Storied is available on the Play Store and the App Store. Be sure to check out www.trystoried.com for more info!
In Conversation with Cat Blount, author of "The Determiners: The Other Adjectives?"
Hey there!
Today we're overjoyed to have Cat Blount, author, and illustrator of children's books written and told from within. Cat is joining to talk about her newly released book The Determiners: The Other Adjectives? a special short book that educates children that DETERMINERS which mostly go unnoticed are as important as ADJECTIVES.
Listen in as Cat discusses her book, her career as an author/illustrator and her upcoming books. We're happy to present this episode and Cat's story and hope that you enjoy them as much as we enjoyed bringing them to you!
If you love meaningful picture books, vibrant colors, and beautiful illustrations, this is an interview which you will definitely want to listen. So grab a cup of hot chocolate, tune in and let the conversation begin!
More about Cat Blount
Cat began writing stories at a very early age but never was able to complete the stories she started. A beginning was as far as she could get. Then one day, many years and many, many, many crumpled papers later, while entertaining her small child and nephew, she wrote her first complete story from beginning to end in less than 18 minutes. That story became one of her first titles published and she has been writing complete stories ever since.
Cat is a stay-at-home mother of beautiful, amazing children and a loving wife to her loving husband of many years. She has an A.S. in Merchandising and a B.S. in Marketing. Her favorite season is summer and she has always wanted to live on a farm. She still does. She also states to have the BEST imagination in the world!
Finally, where can you find Cat Blount on the internet?
Her website: http://catblog.catblountstories.com
Connect with Cat on social media
The Determiners: The Other Adjectives?
Poor DETERMINERS! You find them in many sentences, but sadly, they mostly go unnoticed. Will That and the other DETERMINERS convince the king that they are as important as ADJECTIVES? A fun, educational story to introduce DETERMINERS.
The Determiners: The Other Adjectives? is available on Amazon!
You'll be introduced to the first time author, Cat Blount
More about her brand NEW educational book, The Determiners: The Other Adjectives?
From where did Joy get the idea for the story of her first book?
How can parents use The Determiners as a tool to suit their family-style to express all the teaching moments to their kids?
How was her experience illustrating her own book?
What's next for Cat Blount, some fun facts about her book, her future plans and much more.
A big thank you to Cat Blount for joining us and for sharing her wonderful book with us!
If you love this episode then please share and please subscribe to us on iTunes. And please spread the word: tell your friends, and leave a rating on iTunes so that others can find it.
We'd love to hear from you!  Contact us and together we can discuss what ideas you think should be included in a future episode, and we can explore potentially setting up an interview. Our goal is to have all voices at the table!
Thanks for tuning in. We'll be coming soon to entertain and educate you with more author interviews, book reviews & Family game reviews!!!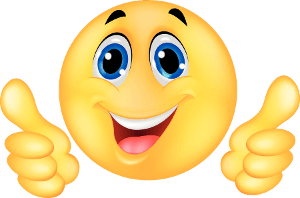 stay tuned!
This episode of the podcast is sponsored by The Crabapple Tree: Live an Authentic Life by Tom O'Toole. It is a story of hope deferred and a renewed belief in the fulfillment of longing. It is a story that elevates the marginalized and calls forth the ostracized. It is a story about the greatest voice speaking into the hopeless heart saying, "I see you. I made you. I love you. I want you. Never forget that love is love." Learn more at www.tomotoole.net.