Check out The Great Martini, A fun and touching story about Sam, a lovable but far from a perfect magician who learns that the greatest transformation is transforming feelings of caring into action to help another human being. The Great Maritini, as an exclusive Amazon e-book. Please click here to get your copy today.
Reading with Your Kids Podcast Ft. 

Doreen Spicer-Dannelly- A 

Writer/Producer & Director 
Today's guest is Doreen Spicer-Dannelly, who is best known for Disney Channel's critically acclaimed animated series, The Proud Family where she is credited as Developed by and Supervising Producer.  The series was nominated for an Image Award in 2003. Having established expertise in television, animation, and film, Doreen Spicer continues to develop multi-cultural and inclusive projects under the auspices of Spicerack Productions Inc.
We are EXCITED to be joined by Doreen for this episode of the Reading with your kids podcast! Doreen is here to talk about her latest middle-grade novel Love Double Dutch, a perfect novel for fans of stories about sports, summer, and friendship.
Tune in to hear all about the book you will love to read and talk about!
ABOUT THE AUTHOR
DOREEN SPICER-DANNELLY is a native New Yorker and writer/producer in television and film, best known for Disney Channel's The Proud Family and Jump In! She also created the international teen sitcom, The Wannabes Starring Savvy. She lives in Los Angeles with husband Charlie S. Dannelly II and her toy poodle/writing partner, Tiger. She's a proud alumna of the HBCU, Morgan State University. Having a passion for teen and tween content, Spicer-Dannelly continues to develop inclusive content and girl empowerment projects under the auspices of Spicerack Productions Inc. Visit her at www.spicerackproductionsinc.com
Follow Doreen on Social Media
Facebook: @lovedoubledutch
Learn more about Love Double Dutch!
Brooklyn middle-schooler MaKayla can only think about one thing–taking her double Dutch team all the way to the National Jump-off at Madison Square Garden. That is until her mother breaks the news. Kayla has to spend the summer at her aunt's house in North Carolina while her parents work out their problems . . . or decide to call it quits.
Kayla does not feel at home in the South, and she certainly doesn't get along with her snooty cousin Sally. It looks like her Jump-off dreams are over.
Hold the phone! Turns out, double Dutch is huge in the South. She and Sally just need to find two more kids for a team. And a routine. And the confidence to stand up to the double Dutch divas who used to be Sally's BFFs. Time to show those Southern belles some Brooklyn attitude!
Click the Amazon link to check out Love Double Dutch, read reviews and book your own copy!
In this episode, you'll learn
Introduction to  Doreen Spicer-Dannelly  and her middle-grade novel
What compelled Doreen to write about Love Double Dutch?
What inspires her to write for middle graders?
What does Doreen hope readers will take away from this book?
A brief overview of Doreen's website and what you can expect from it?
More about how Spicerack Productions was founded to create, develop and produce multi-ethnic projects for teen, tween and family entertainment.
What is Doreen currently working on, a message she would like to share with her readers, and more.
A big thank you to Doreen for joining us and for sharing her book & her passion with us!
If you love this episode then please share and please subscribe to us on iTunes. And please spread the word: tell your friends, and leave a rating on iTunes so that others can find it.
We'd love to hear from you!  Contact us and together we can discuss what ideas you think should be included in a future episode, and we can explore potentially setting up an interview. Our goal is to have all voices at the table!
Thanks for tuning in. We'll be coming soon to entertain and educate you with more author interviews, book reviews & Family game reviews!!!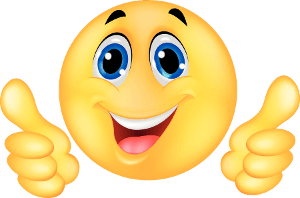 stay tuned!
*Post contains an affiliate link
Track Your Nutrition, Fitness, & Health Data With Cronometer. Click the banner to get started!