Track Your Nutrition, Fitness, & Health Data With Cronometer. Click the banner to get started!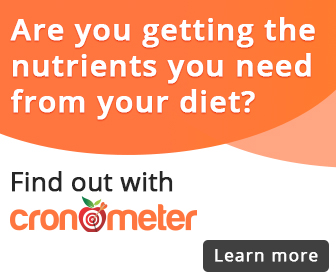 RWYK
Interview with Timothy Young –
If You Give the Puffin a Muffin
Happy Sunday everyone! We are ELATED to welcome you all to another episode of Reading with Your Kids Podcast! 
Our guest today is a children's book author and illustrator Timothy Young. Timothy has been creating illustrations, toys and character designs for over 30 years. He has worked in the Toy, Animation, Television and Publishing Industries and is the Author/Illustrator of 11 children's books including his latest books If You Give the Puffin a Muffin. 
Listen in as Timothy throws some light on his latest children's book, his experiences as a writer & an illustrator and turning his passion and emotions into a wonderful children's picture book titled If You Give the Puffin a Muffin that details journey of an angry puffin who wants out of a picture book when he's given a muffin.
Tune in now to join us on this fun journey into If You Give the Puffin a Muffin!
Learn more about "If You Give the Puffin a Muffin"
Everyone's favorite puffin is back, and guess what―he's still ANGRY! When Puffin is offered a muffin, he realizes that he's the subject of another picture book and the target of a rhyming scheme gone wrong. His emotions take over and chaos ensues as he tries to escape the storyline. Luckily, Puffin knows just where to turn for help. See what happens when characters from other picture books come to Puffin's rescue. Timothy Young fans will have fun spotting characters and scenes from his previously published books, as well as references to other children's classics. Will Puffin get lost in the fantasy worlds, or will he find his way out?
Click the Amazon link to check out this cute little book, read reviews and book your own copy!
In this episode, you'll hear
Introduction to Timothy's latest children's book If You Give the Puffin a Muffin
What inspired him to write this book and what the book is all about?
What made Timothy decide to become an illustrator &  how does it feels to create animations for his own books?
Timothy provided us with some super interesting insights about his illustrating & writing journey that will surprise you
Part of being an author is traveling to schools and talking to kids about his books. What does Timothy love most about this aspect of his job?
What does Timothy hope readers will take away from this book?
What is he currently working on, a message he would like to share with his readers and much more.
Where can you find Timothy on the internet?
www.creaturesandcharacters.com
Social Media Links
Facebook    YouTube    Twitter    Instagram
A big thank you to Timothy for joining us and for sharing his wonderful little books with us. We are very excited to see what he does next!  We hope you have enjoyed listening to this episode and be sure to keep your eye out for his future books!
If this podcast resonates with you, please subscribe on iTunes.
And please spread the word: tell your friends, and leave a rating on iTunes so that others can find it.
we'd love to hear from you!  Contact us and together we can discuss what ideas you think should be included in a future episode, and we can explore potentially setting up an interview. Our goal is to have all voices at the table!
Thanks for tuning in and have a wonderful day😆
*Post contains an affiliate link
Check out The Great Martini, A fun and touching story about Sam, a lovable but far from a perfect magician who learns that the greatest transformation is transforming feelings of caring into action to help another human being. The Great Maritini, as an exclusive Amazon e-book. Please click here to get your copy today.