Reading with Your Kids Author Spotlight: Miss Olive Finds Her "furever" Home: The Doggy Diva Diaries by Susan Marie
Hey everyone,
Our featured book today is Miss Olive Finds Her Furever Home, a children's book about a rescue dog finding a loving home, was recently awarded the prestigious Dog Writers Association of America Maxwell Medallion for 2018 Children's Book of the Year. Written by Susan Marie and Miss Olive herself, and Illustrated by Rebekah Phillips, the book is the first in a trilogy about Miss Olive's adventures.
In our exciting interview, we speak with Susan to learn more about her book that teaches children an important lesson about life and what it means to be accepted for who you are. We also talk about her weekly radio show called The Doggy Diva Show. The Doggy Diva Show can be heard on Pet Life Radio, iTunes, Google Play, Stitcher and Speak Up Talk Radio.
About the Author
Since 2003, when The Doggy Diva Show aired its first broadcast, Susan Marie and her canine co-hosts – the doggy divas themselves – have been committed to sharing important health and lifestyle information for pets and pet parents, with help from pet professionals, authors, and national industry experts including Bob Barker, Dean Koontz, Julia Cameron, Alison Eastwood, and America's Veterinarian, Dr. Marty Becker. The show was inspired by and continues to honor its original mascot, "Sophia the Doggy Diva," who captured the hearts of listeners, becoming "the voice of the voiceless" for homeless animals everywhere. Since 2007, Susan and her divas have penned the bi-monthly editorial column "Diva Delights," which promotes animal adoption, fostering, and "paying it forward." The parent of three foster/rescue dogs, Susan is a passionate advocate for animal rescue and is committed to promoting adoption, fostering spaying/neutering, and the importance of donating time and money to local animal shelters and rescues. Susan is inspired by her aunt, an award-winning children's book author and animal advocate.
Learn more about Susan, Miss Olive, and Miss Olive's book trilogy by visiting www.TheDoggyDiva.com.
Miss Olive Finds Her "furever" Home: The Doggy Diva Diaries
Miss Olive Finds Her "Furever" Home is the first book in the heartwarming and inspirational series The Doggy Diva Diaries. When we first meet Miss Olive, she is a sad and lonely little pup hoping to find a loving family and her "furever" home. With the help of her magical fairy dog-mother, "Sophia the Doggy Diva," Miss Olive learns a valuable life lesson: It doesn't matter what you look like on the outside. It's the kindness and love you have on the inside that counts. Your dreams really can come true!
Miss Olive Finds Her "furever" Home: The Doggy Diva Diaries, First Book in a Trilogy is Available on Amazon – https://www.amazon.in/Miss-Olive-Finds-Furever-Home/dp/069215017X
Interview Talking Points & Questions:
 Learn all about Miss Olive Finds Her "furever" Home: The Doggy Diva Diaries (2:42)
What inspired Susan Marie to write this book, and to create The Doggy Diva show and dedicate so much time for the welfare of dogs? (5:00)
Why is it important that we rescue dogs and look first to shelters to find our pets? (6:35)
What advice do you have for the families who are planning to adopt a dog from the shelter? (12:45)
Tell us about your radio show, The Doggy Diva show (19:40)
Where can people go online to find out more about Miss Olive Finds Her "furever" Home and your Doggy Diva Show? (25:25)
A big thank you to Susan Marie for joining us and for sharing her book & passion with us!
If you love this episode then please share and please subscribe to us on iTunes. And please spread the word: tell your friends, and leave a rating on iTunes so that others can find it.
We'd love to hear from you!  Contact us and together we can discuss what ideas you think should be included in a future episode, and we can explore potentially setting up an interview. Our goal is to have all voices at the table!
Thanks for tuning in. We'll be coming soon to entertain and educate you with more author interviews, book reviews & Family game reviews!!!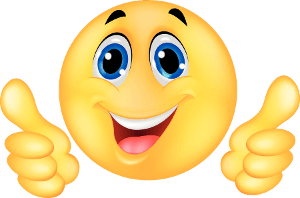 stay tuned!