Be sure to check out The Last Surviving Dinosaur: The Tyrantocrankatsuris by Steven Joseph! With 6 crank relatives, 3 mean dinosaurs, and one TyrantoCrankaTsuris who makes all the mean dinosaurs disappear, it makes for a great read out loud book.
Meet Tina Shepardson, A Writer Helping Children and Families Stay Connected through Reading in Today's Society
Welcome to the Reading with Your Kids podcast!
Today, we're thrilled to have a writer and an educator Tina Shepardson on the podcast to talk about the importance of reading to kids and her mission to share stories that inspire children to be the best person they can be and to nurture their love of reading.
Tune in for the fun-filled insights!
About Tina
Tina Shepardson has 29 years of experience as an educator and has served on many district and community committees. She continues to learn a great deal from children, witnessing their growth before and after the introduction of interactive screen devices. She also sees parents' concern in addressing the need to balance life and technology.
Currently teaching middle school, Tina lives in Syracuse, New York with her husband, daughter, and two Akitas. In her spare time, she can be found walking Hank and Madeleine, spending time at camp with her family, eating chocolate and enjoying the latest snowstorm.
Follow Tina on her Social Media
The value of Reading with our older kids
Being a middle school teacher and a debut author, Tina shares her insights on why we should continue to read aloud to Older Children
The new challenges teachers face in the classroom
It's important to recognize that kids in modern times are surrounded by technology at school. Tina shares some of the important advice and tips for parents on educating their kids on how to be safe while exploring the internet.
Thank you, Tina, for joining us and for sharing your wonderful insights with us!
If you love this episode then please share and please subscribe to us on iTunes. And please spread the word: tell your friends, and leave a rating on iTunes so that others can find it.
We'd love to hear from you!  Contact us and together we can discuss what ideas you think should be included in a future episode, and we can explore potentially setting up an interview. Our goal is to have all voices at the table!
Hope you have a wonderful day and we'll be back with plenty more (useful) in the upcoming episodes!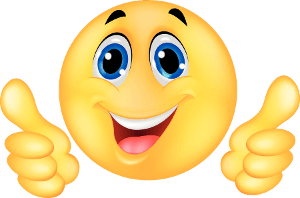 stay tuned!