This episode of the Reading with Your Kids podcast is brought to you by The Present is a Gift, a children's picture book by Elchanan Ogorek that takes us on a journey to achieve mindfulness. Readers are transported from a classroom out into nature to observe animals in yoga poses and practicing mindfulness. Children will enjoy the illustrations and learn to live in the moment, reduce stress and build confidence.
The Present Is a Gift is available for purchase on Amazon!
Join us in celebrating 82nd Birthday of Nita Marie Clark, children's books author of "T
here Are No Fireflies In Montana!"
Happy Tuesday people!
children's books author Nita Marie Clark and an illustrator Kathy Doherty. They are a mom and daughter team. Nita and Kathy are joining us to talk about their brand NEW picture book; There Are No Fireflies In Montana!
In our fascinating interview, Nita shares some of the fascinating information she learned from her son and his wonderful family who reside in Montana, including how chalked up she was. Upon one of their visits back to Ohio Nita learned that they did not have the pleasure of watching lightning bugs while sitting outside in the evening, nor on their many camping trips into the mountains.
Written with a bit of humor, the inquisitive young girl in the story asks everyone in her family their thoughts on why there are no fireflies in Montana and each member has their own unique answer. Many times we take for grand it what we enjoy in our daily lives, never realizing that it is not the same everywhere.
Tune in to this exciting episode as Nita and Kathy talk about this delightful book for kids, helping them to have a new respect for the generations that lived before them!
More About Nita Marie Clark
Nita Marie Clark, a resident of Stark County Ohio, is an active and motivated senior citizen. Nita has held many interesting roles in her over eighty years of life; wife, mother, grandparent, elementary school librarian, volunteering in; scouting, educational associations, and other non-profit groups. Along the way at the age of fifty Nita, found time to become an entrepreneur. Starting her own unique business that is still in operation today.
In 2017 at the encouragement of her Great Granddaughter Lillian, she began a new career as an author, releasing her first book for middle-grade readers; The Royal Search For Shenanigans. Her second release was her first picture book; Why Dandelions Grow. Looking back at the little poems she had written for her grandchildren, she decided to turn her numbers poem into another picture book; I Hate Numbers.
Writing right along she is busy working on the second book in The Secrets of Zen Castle Series, another picture book, and a holiday book, with the hopes of releasing all three this year.
Where Can You Find Nita Marie Clark On The Internet?
Her website: www.aneatreadpublishing.com
There Are No Fireflies In Montana! 
A young girl is curious as to why there are no fireflies in Montana. Starting with her mother she winds through her family asking each one why there are no fireflies where they live. Ending with her little brother who has a very interesting explanation as to why.
Get your copy of There Are No Fireflies In Montana! on Amazon!
You'll be introduced to a mother-daughter duo and children's author and Illustrator, Nita Clark & Kathy Doherty
More about their new children's book, There Are No Fireflies In Montana!
From where did Nita get the idea for the story of her book?
How can parents use the There Are No Fireflies In Montana! as a tool to suit their family-style to express all the teaching moments to their kids
The importance of reading with your kids and spending time with them and making beautiful memories to cherish for a lifetime.
What's next for Nita Clark & Kathy Doherty, some fun facts about their book, their future plans and much more.
If you love this episode then please share and please subscribe to us on iTunes. And please spread the word: tell your friends, and leave a rating on iTunes so that others can find it.
We'd love to hear from you!  Contact us and together we can discuss what ideas you think should be included in a future episode, and we can explore potentially setting up an interview. Our goal is to have all voices at the table!
Thanks for tuning in. We'll be coming soon to entertain and educate you with more author interviews, book reviews & Family game reviews!!!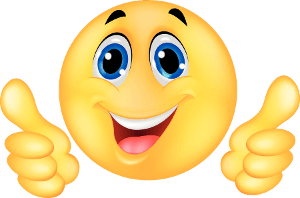 stay tuned!