Check out The Great Martini, A fun and touching story about Sam, a lovable but far from a perfect magician who learns that the greatest transformation is transforming feelings of caring into action to help another human being. The Great Maritini, as an exclusive Amazon e-book. Please click here to get your copy today.
Meet Jen Bruno- Photo Illustrator for "RAD Girl Revolution"
Hello ReadingWithYourKids family!!!
Today on the podcast, we're Ecstatic to feature Jen Bruno, Photographer of children's picture book RAD Girl Revolution!
"RAD Girl Revolution" is a book that shows young girls they can be anything – from a CEO or astronaut to an athlete or even President! The book features 30 inspiring storybook-style photos of real little girls in fields typically under-represented by women, along with a rhyming verse describing each career. The book includes occupations such as Scientist, Judge, Artist, Astronaut, Doctor, Pilot, Journalist, Director, Chef, Author, CEO, Engineer, Paleontologist, President, and many more.
If you enjoy empowering books such as Good Night Stories for Rebel Girls, She Persisted, and Little Leaders which celebrate the achievements of the inspiring women of the past, then you will love RAD Girl Revolution and you'll love this amazing episode of the Reading with Your Kids podcast!
A note from the creators
RAD Girl Revolution was written by Sharita an
d photo-illustrated by Jen Bruno. We are neighbors from Forest Hills, NY and we became fast friends when our kids started having play dates together. We found we had shared creative interests and similar values in raising socially-conscious children.  
While empowering books such as Good Night Stories for Rebel Girls, She Persisted, and Little Leaders fill our children's bookshelves, we wanted to create a book where every little girl could see themselves represented in the pages. We believe it is very important to teach our children about inspiring women of the past, but we also feel it's essential for young girls to be able to picture themselves becoming the inspiring women of the future!
Learn more about Sharita and Jen at www.radgirlrevolution.com
Connect with Jen & Sharita on Social Media
Learn more about "RAD Girl Revolution: The children's book for little girls with BIG dreams!" by Sharita Manickam & Jen Bruno
Inspiring Photographs
Portraying real little girls in careers where women are often underrepresented, RAD Girl Revolution is a fun and powerful way to show young girls some of the endless possibilities for their future.
30 Exciting Occupations
Acrobat, Architect, Artist, Astronaut, Broadway Star, CEO, Chef, Dentist, Detective, Director, Doctor, Farmer, Firefighter, Inventor, Judge, Lawyer, Magician, Military Member, Musician, Olympian, Paleontologist, Pilot, Police Officer, President, Professor, Programmer, Reporter, Scientist, Wall Street Banker, Writer
Fun Rhyming Verses Describe Each Job
A Hollywood Director,
shouting "QUIET ON THE SET!"
And working with your crew
to make the greatest movie yet!
You can be a lawyer,
and defend with all your might.
When it's something you believe in,
it is always worth the fight.

Positive Messaging
So set your mind and focus on the dreams you will pursue,
And you will be unstoppable, there's nothing you can't do!
RAD Girl Revolution begins with several uplifting verses like the one above, and ends with an enthusiastic mantra that will help your girls reaffirm their confidence and self-worth.
"Young girls need to see role models in whatever careers they may choose, just so they can picture themselves doing those jobs someday. You can't be what you can't see." – Sally Ride
Representation 
The pages of RAD Girl Revolution are full of diversity. The book features girls representing over 30 ethnic backgrounds, and also includes girls with special needs such as Down syndrome, hearing loss, and Type 1 Diabetes.
Breaking Gender Stereotypes

Studies show that gender stereotypes are set in children as early as age 6, so it is crucial to reach both girls AND BOYS during the critical developmental ages of 3-8 years old while their expectation of gender roles are still forming. Exposing them to empowering portrayals of girls will help your kids grow to support, encourage, and demand equality.
Read RAD Girl Revolution for FREE with your Kindle Unlimited subscription.
Get RAD Girl Revolution for every young girl you know to empower, inspire, and encourage her to dream BIG!
In this episode,
You'll learn more about RAD Girl Revolution, written

by

Sharita Manickam

&

Photographed by

Jen Bruno

Jen explains what does RAD stands for what the book is all about
Why does Jen think it was important for kids to see the real photographs instead of illustrated pictures?
How did Sharita and Jennifer choose models for their book? Some of the experiences Jen had while photographing young girls
What inspired them to create RAD Girl Revolution?
What does Jen hope children will take away with them the most after they read RAD Girl Revolution?
Thank you, Jen, for joining us and for sharing your wonderful book with us!
If you love this episode then please share and please subscribe to us on iTunes. And please spread the word: tell your friends, and leave a rating on iTunes so that others can find it.
We'd love to hear from you!  Contact us and together we can discuss what ideas you think should be included in a future episode, and we can explore potentially setting up an interview. Our goal is to have all voices at the table!
Thanks for tuning in. We'll be coming soon to entertain and educate you with more author interviews, book reviews & Family game reviews!!!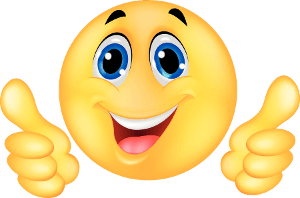 stay tuned!
*Post contains an affiliate link
Jedlie's Magic Circus is fun for the whole family. Please visit www.jedlie.com to find out how to bring this inspiring show to your community.