Presenting Hidden Gems From The Last 3 Years Of The Reading With Your Kids Podcast
Hey RWYK Family!
It's Dec 31st and another year is coming to an end. The year 2019 has been very special to Reading with Your Kids Podcast. We have hit #1 on the ApplePodcast Kids and Family Charts multiple times, have been named one of the 15 Absolute Best Podcasts For Children's Books and have been nominated for the iHeartRadio Best Kids & Family Podcast Award!
To celebrate this huge milestone, we have decided to include a very special episode. A look back to our favorite moments of the RWYK Podcast from the year 2019!
So tune in to listen to some of our best episodes featuring some AMAZING children's books to get a fresh perspective in children's literature.
Listen and learn some amazing stuff.
(Oh! And don't forget to subscribe so you can be the first to get new episodes.)
In this episode, we discuss
Fr Greg Boyle – Barking to the Choir
Father shares the meaning of Radical Kinship. It is fascinating to learn how he uses his religious training to address terrifying problems plaguing their community. He also talks about the idea of recognizing and seeing the God that is living inside all of us. We also learn how to get involved with Social justice and help our fellow human beings.
Julia Guthrie – Teacher of the Year
Julia talks about the importance of having a library in school and giving kids access to their favorite books. She talks about the global connection, it's benefits for kids and how it prepares them for a globalized world.
Kate Farrel – Helping Families Be Happy

The importance of having your book on the social media platform before the release of your book and how effective it is.
Phil Joel – Redwoods and Whales
What inspired him to write Redwoods and Whales? And as he said we all prefer conversation as opposed to mere information so he took the same approach to write his book to address trending and timely topics such as depression, addiction, and suicide to teach readers that everything is possible if we put our hearts and minds to it.
Thank you to all the guests for joining us and for sharing their wonderful books with us!
If you love this episode then please share and please subscribe to us on iTunes. And please spread the word: tell your friends, and leave a rating on iTunes so that others can find it.
We'd love to hear from you!  Contact us and together we can discuss what ideas you think should be included in a future episode, and we can explore potentially setting up an interview. Our goal is to have all voices at the table!
May you experience a wonderful new year and we'll be back with plenty more (useful) in the new year!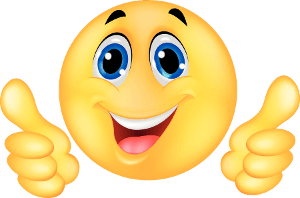 stay tuned!
Where To Listen To Reading With Your Kids Podcast
Apple Podcasts |  iHeart Radio |  Google Podcasts  | Spotify