Jedlie Interviews Debut Kidlit Author Helina Bailey – BLACK PRINCESS
Happy Sunday RWYK Family!!
Our guest today is the debut author Helina Bailey. She is a tri-cultural mom and writer. She is the creator of a line of inspirational children's books dedicated to encouraging ethnic and multicultural children to have confidence in themselves. Black Princess is the first in the line and was inspired by her childhood best friend, Meemee.
Helina was kind enough to join us on the podcast to talk about her debut picture book Black Princess that is based on her childhood best friend MeeMee.  Helina shares with us how despite appearances, has been an honor student and a cheerleader, her friend still faced discrimination whilst growing up. MeeMee told Helina how hard it was to grow up as a black girl when your hair and skin color are always wrong. Helina wrote this book to show MeeMee how she views her as a beautiful, smart woman.
Jed and Helina discuss American beauty standards that often exclude black girls, portraying a beauty that is impossible to attain.  All little girls deserve to feel beautiful and to see themselves emulated in the media.  Seeing characters in a book that a child can relate to might help teach a little girl to recognize her natural beauty and love herself the way she was created.
Tune in to this exciting episode of the podcast to learn about a useful resource to teach your kids about loving and accepting themselves and to embrace their differences!
ABOUT THE AUTHOR
I am an Asian, Latina, Native American writer living in The Pacific North West.  I come from a large multicultural family and take pride in my mixed heritage.  I started writing children's books while living in Japan to share my rich culture with my son and niece.  This is my first self published book in a series of confidence-building books for ethnic and minority children in the United States.
JOIN HELINA'S JOURNEY
Website: www.black-princess.com
Learn more about BLACK PRINCESS
Read along with Black Princess as these beautiful girls share the different ways in which they shine. Each princess is uniquely magnificent as she loves herself, expresses her thoughts, and dares to dream big. This vibrant picture book uses representation to encourage self-love and build self-esteem while introducing diversity to children of different backgrounds.
Click the Amazon link below for book samples, reviews and to purchase!
Thank you, Helina, for taking the time to share your story with us!
If you love this episode then please share and please subscribe to us on iTunes. And please spread the word: tell your friends, and leave a rating on iTunes so that others can find it.
We'd love to hear from you!  Contact us and together we can discuss what ideas you think should be included in a future episode, and we can explore potentially setting up an interview. Our goal is to have all voices at the table!
Thanks for tuning in and have a pleasant day😆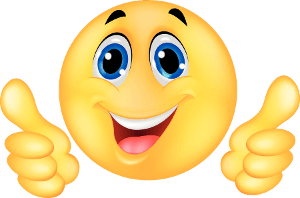 stay tuned!
*Post contains an affiliate link
Jedlie's Magic Circus is fun for the whole family. Please visit www.jedlie.com to find out how to bring this inspiring show to your community.