This episode of the Reading with Your Kids podcast is sponsored by Familius Publishing. Familius believe that the family is the fundamental unit of society and those happy families are the foundation of a happy life. Visit their amazing website at www.familius.com
RWYK Author Interview: Elaine Kiely Kearns
Happy Sunday RWYK Family!!
Please welcome Elaine Kiely Kearns to the Reading With Your Kids podcast! Elaine is the picture book, author and the co-founder of the children's literature website KidLit411. Elaine is joining us today to celebrate her debut picture book, NOAH NOASAURUS illustrated by Colin Jack.
In this episode, Elaine talks about what attracted her to children's literature, her inspiration to write NOAH NOASAURUS, a children's book that will help parents to deal with their kid's grumpy mornings.
Take a listen as Elaine talks about her new book, her writing process, next book, and more!
Here's more information about Elaine Kiely Kearns
ELAINE KIELY KEARNS  writes a picture book and middle-grade stories. Armed with a master's degree in education, she also scours the internet for golden nuggets of information about children's writing for KidLit411.com.
NOAH NOASAURUS (Albert Whitman) illustrated by Colin Jack hits bookshelves on April 1, 2019.

She lives in New York with her husband, two smart, beautiful daughters and a menagerie of animals. Find her online at ELAINEKIELYKEARNS.COM
She is represented by Linda Epstein of the Emerald City Literary Agency.
Where can people find you online?
Website:WWW.ELAINEKIELYKEARNS.COM
Twitter: ELAINE_KEARNS11
Instagram: ELAINEKIELYKEARNS411
Goodreads:WWW.GOODREADS.COM/BOOK/SHOW/41219504-NOAH-NOASAURUS
More about

Noah Noasaurus 
Noah Noasaurus woke up feeling very No. No to brushing his teeth. No to eating breakfast. And definitely No to playing with his little brother. Things only get worse when Noah goes for a walk and relentlessly cheerful Toby Rex, Brian Brontosaurus, and Ava Ceratops follow him. Together, the group starts a bona fide dino parade that even Noah can't resist. This lighthearted, whimsical story will have readers laughing along at Noah and his friends—as well as at their own bad moods.
Visit Amazon to check out the book, read reviews and buy your own copy!
In this episode, you'll find out
More about the Noah Noasaurus, introduction to the main character & storyline
Is there a particular person or experience that inspired Elaine to write Noah Noasaurus
Introduction to Kidlit 411 and what inspired Elaine to create this children's literature website for kidLit authors?
What kind of message does she want readers to take away from her books?
What mind of response Elaine has been getting from young readers?
What is she currently working on and much more.
Thank you, Elaine, for joining us and for sharing your wonderful book with us!
If you love this episode then please share and please subscribe to us on iTunes. And please spread the word: tell your friends, and leave a rating on iTunes so that others can find it.
We'd love to hear from you!  Contact us and together we can discuss what ideas you think should be included in a future episode, and we can explore potentially setting up an interview. Our goal is to have all voices at the table!
Thanks for tuning in. We'll be coming soon to entertain and educate you with more author interviews, book reviews & Family game reviews!!!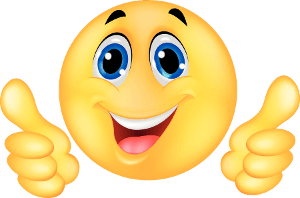 stay tuned!
*Post contains an affiliate link
Check out The Great Martini, A fun and touching story about Sam, a lovable but far from a perfect magician who learns that the greatest transformation is transforming feelings of caring into action to help another human being. The Great Maritini, as an exclusive Amazon e-book. Please click here to get your copy today.