Check out The Great Martini, A fun and touching story about Sam, a lovable but far from a perfect magician who learns that the greatest transformation is transforming feelings of caring into action to help another human being. The Great Maritini, as an exclusive Amazon e-book. Please click here to get your copy today.
Reading With Your Kids Podcast Ft. Illustrator Sanghamitra Dasgupta & Author Brian Murchie 
 Happy Friday everyone,
We have a wonderful show for you today! We're extremely excited to introduce not one but two wonderful guests to our listeners. Stay tuned to catch all the fun!
It is with great honor that we introduce you to our first guest for today Sanghamitra Dasgupta, an award-winning illustrator (and now, an author!) based in Kolkata, India. Sanghanitra has written 4 books for kids and she is joining us to talk about her books, what inspires her illustrations and her message for all the aspiring illustrators out there!
Our second guest is Brian Murchie, author of a fascinating children's book The Planes of Hyland: Meet Zachary's Friends. Brian started writing children's books after he became a father and began reading stories to his son Zachary, that he grew an appreciation for children's books and decided to write one of his own.
This episode is full of great insights. We're so glad to bring these wonderful books to all our listeners and we hope you'll check out more of their books in the future!
Here's a note from Sanghamitra Dasgupta
I am a comic artist with 26 years of cartoon sketching. I am also innovative and highly creative who is good at thinking out of a box when it comes to solving the problem. Mac is my very first book as an author. As a child I always very fond of ghost stories,so I thought to use my imagination and make a cute little ghost for the kids,and here it is,the "Mac" and the second book- "The art of Sanghamitra Dasgupta" it is a book of my most favourite concept arts which I did. After that, I launched an activity and coloring book and rhyming book for kids.
Click the Amazon link below to connect with Sanghamitra and be sure to check out her books!
In this episode, Sanghamitra talks about
How many books has she illustrated and what are their titles?
What information is required from an author before she begins the illustrating process?
What made her want to be an illustrator?
What tips would she give to a new illustrator starting out
What kind of software aspiring illustrators can use to learn illustrations?
How can readers, authors, and other book professionals connect with Sangamitra Dasgupta?
Visit her Amazon: https://www.amazon.com/-/e/B07B1SJHBL
Instagram: www.instagram.com/creative_art_shoppee__/
Facebook: https://www.facebook.com/CreativeArtShoppe/
http://worknhire.com/Contractor/Profile/tora1986
More about Brian Murchie
Brian Murchie was born in 1976 in a suburb of Toronto, Canada, where he still lives today with his wife and child. Not discovering his literary skills until his mid-thirties, Brian took up writing as a casual hobby. It wasn't until he became a father and began reading stories to his son Zachary, that he grew an appreciation for children's books and decided to write one of his own.
The Planes of Hyland: Meet Zachary's Friends
Welcome to Hyland, a tiny province where airplanes are the best way to travel between towns and cities. Come meet Bruce, the cargo plane, Alexandra, from the flight school, and of course, Zachary, the favorite passenger plane of everyone in Hyland. Come fly with them and many of their airplane friends!
To grab a copy of The Planes of Hyland, Click the link below:
In this interview with Brian, we discuss
The Planes of Hyland and where did Bran get the idea to write this story?
What kind of questions is Brian asked by kids during author signing events?

What message is Brian aiming to leave with his readers – what does he want children to take away from this book?

What inspires him to write?

What is he currently working on and where can people find him online?
A big thank you to Brian Murchie & Sanghamitra Dasgupta for joining us and for sharing their wonderful stories with us!
If you love this episode then please share and please subscribe to us on iTunes. And please spread the word: tell your friends, and leave a rating on iTunes so that others can find it.
We'd love to hear from you!  Contact us and together we can discuss what ideas you think should be included in a future episode, and we can explore potentially setting up an interview. Our goal is to have all voices at the table!
Thanks for tuning in. We'll be coming soon to entertain and educate you with more author interviews, book reviews & Family game reviews!!!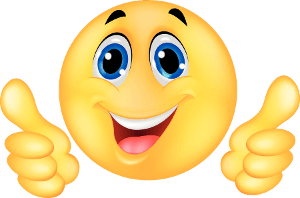 stay tuned!
*Post contains affiliate links
Jedlie's Magic Circus is fun for the whole family. Please visit www.jedlie.com to find out how to bring this inspiring show to your community.