Jedlie's Magic Circus is fun for the whole family. Please visit www.jedlie.com to find out how to bring this inspiring show to your community.
Karyn Parsons on her debut middle grade novel, How High the Moon
Hey everyone,
Today we're ELATED to feature two very special guests on the podcast! We are joined by a debut middle-grade author, Karyn Parsons joining us on the podcast to talk about her brand NEW book, How High the Moon. This middle-grade novel shows what life was like in the south during the Jim Crow era.
In our exciting conversation with her, Karyn talks about her debut middle grade novel, How High the Moon, her time as an actor on "The Fresh Prince of Bel-Air," empowering children, keeping hope while fighting against injustice and more.
Karyn shares er experience of creating Sweet Blackberry to make short animated films that bring little-known stories of African-American achievement to children everywhere. So get your cup of coffee ready, and let's get started!
More about the author
Karyn Parsons (Founder and President) of Sweet Blackberry is best known as the character "Hilary Banks" on the long-running television show, "The Fresh Prince of Bel Air." Karyn created Sweet Blackberry after being inspired by the true tale of a determined enslaved man and the remarkable lengths he travelled to find his freedom.  While growing up, Karyn's mother, a librarian in the Black Resource Center of a library in South Central Los Angeles, would share stories of African American accomplishment with her daughter. A mother and an activist, Karyn believe that stories have the power to inspire youth.
You can find all of the information regarding Sweet Blackberry and Karyn's work on their website:
Learn more about "How High the Moon"
To Kill a Mockingbird meets One Crazy Summer in this powerful, bittersweet debut about one girl's journey to reconnect with her mother and learn the truth about her father in the tumultuous times of the Jim Crow South.
"Timely, captivating, and lovely. So glad this book is in the world." (Jacqueline Woodson, author of Brown Girl Dreaming)
In the small town of Alcolu, South Carolina, in 1944, 12-year-old Ella spends her days fishing and running around with her best friend Henry and cousin Myrna. But life is not always so sunny for Ella, who gets bullied for her light skin tone, and whose mother is away pursuing a jazz singer dream in Boston.
So Ella is ecstatic when her mother invites her to visit for Christmas. Little does she expect the truths she will discover about her mother, the father she never knew, and her family's most unlikely history.
And after a life-changing month, she returns South and is shocked by the news that her schoolmate George has been arrested for the murder of two local white girls.
Bittersweet and eye-opening, How High the Moon is a timeless novel about a girl finding herself in a world all but determined to hold her down.
Here is the link to Karyn's book on Amazon –
In this episode, 
You'll learn more about Karyn Parsons, best known for her role as Hillary Banks on "The Fresh Prince of Bel-Air"
Her debut middle grade novel, How High the Moon
How did she become a writer?
how did Karyn decide to write this book, how her storytelling projects relate to each other. and the importance of blackberries in her book?
Some of the interesting facts she discovered while researching about her book to bring the worlds of both Jim Crow South Carolina and 1940s Boston so vividly to life?
What's next for Karyn Parsons?
A big thank you to Karyn Parson for joining us and for sharing her book & passion with us!
If you love this episode then please share and please subscribe to us on iTunes. And please spread the word: tell your friends, and leave a rating on iTunes so that others can find it.
We'd love to hear from you!  Contact us and together we can discuss what ideas you think should be included in a future episode, and we can explore potentially setting up an interview. Our goal is to have all voices at the table!
Thanks for tuning in. We'll be coming soon to entertain and educate you with more author interviews, book reviews & Family game reviews!!!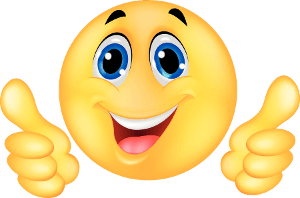 stay tuned!
*Post contains an affiliate link
Check out The Great Martini, A fun and touching story about Sam, a lovable but far from a perfect magician who learns that the greatest transformation is transforming feelings of caring into action to help another human being. The Great Maritini, as an exclusive Amazon e-book. Please click here to get your copy today.