Jedlie's Magic Circus is fun for the whole family. Please visit www.jedlie.com to find out how to bring this inspiring show to your community.
Kendare Blake on the FINAL book in her Three Dark Crowns Series,

Five Dark Fates
Today, we're very excited to welcome back author Kendare Blake on the Reading with Your kids Podcast!
Kendare is the author of the #1 New York Times bestselling Three Dark Crowns series. We're thrilled to introduce the FINAL book in the Three Dark Crown series, Five Dark Fates!
In our exclusive interview with Kendare Blake, You'll learn all about the final book in the #1 New York Times bestselling Three Dark Crowns series. In this book, an all-out war is brewing—one that will pit sister against sister and dead against undead. You'll hear more about Kendare's expectations from the readers, upcoming projects and much more. Stay Tuned for our exciting conversation!
More information about Kendare Blake
Kendare Blake is the author of several novels and short stories, most of which you can find information about via the links above. Her work is sort of dark, always violent, and features passages describing food from when she writes while hungry. She was born in July (for those of you doing book reports) in Seoul, South Korea, but doesn't speak a lick of Korean, as she was packed off at a very early age to her adoptive parents in the United States. That might be just an excuse, though, as she is pretty bad at learning foreign languages. She enjoys the work of Milan Kundera, Caitlin R Kiernan, Bret Easton Ellis, Richard Linklater, and the late, great Michael Jackson, I mean, come on, he gave us Thriller.
She lives and writes in Kent, Washington, with her husband, their cat son Tyrion Cattister, red Doberman dog son Obi-Dog Kenobi, rottie mix dog daughter Agent Scully, and naked sphynx cat son Armpit McGee.
Finally, where can you stalk Kendare Blake?
Head to her website: kendareblake.com
Twitter:  @KendareBlake
Facebook:   Kendare Blake
Instagram: kendareblake
More about Five Dark Fates (Three Dark Crowns)
After the grim confrontation with Queen Katharine, the rebellion lies in tatters. Jules's legion curse has been unbound, and it is up to Arsinoe to find a cure, even as the responsibility of stopping the ravaging mist lies heavy on her shoulders, and her shoulders alone. Mirabella has disappeared.
Katharine's reign remains intact—for now. When Mirabella arrives, seemingly under a banner of truce, Katharine begins to yearn for the closeness that Mirabella and Arsinoe share. But as the two circle each other, the dead queens hiss caution—Mirabella is not to be trusted.
In this conclusion to the Three Dark Crowns series, three sisters will rise to fight as the secrets of Fennbirn's history are laid bare. Allegiances will shift. Bonds will be tested. But the fate of the island lies in the hands of its queens. It always has.
Five Dark Fates will be available on Amazon in September 2019!
In this episode, you'll learn
Introduction to a contemporary author of Young Adult novels, Kendare Blake
 Kendare's highly anticipated final book in the Three Dark Crowns series, Five Dark Fates
What inspires her writing?
Her writing process & how characters in her stories lighten the situation with dark humor & how important it is in horror fiction?
Kendare has been working on the Three Dark Crowns series for years and now that the series is coming to an end, how does she feel?
What's been the biggest surprise in terms of where the series is taken?
A brief overview of Kendare's website and what you can expect from it?
 What is Kendare currently working on, a message he would like to share with his readers, and more.
Thanks for agreeing to this interview, Kendare Blake. We wish you all the best with Five Dark Fates!
If you love this episode then please share and please subscribe to us on iTunes. And please spread the word: tell your friends, and leave a rating on iTunes so that others can find it.
We'd love to hear from you!  Contact us and together we can discuss what ideas you think should be included in a future episode, and we can explore potentially setting up an interview. Our goal is to have all voices at the table!
Thanks for tuning in. We'll be coming soon to entertain and educate you with more author interviews, book reviews & Family game reviews!!!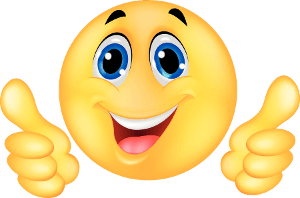 stay tuned!
*Post contains an affiliate link
Check out The Great Martini, A fun and touching story about Sam, a lovable but far from a perfect magician who learns that the greatest transformation is transforming feelings of caring into action to help another human being. The Great Maritini, as an exclusive Amazon e-book. Please click here to get your copy today.