Jedlie's Magic Circus is fun for the whole family. Please visit www.jedlie.com to find out how to bring this inspiring show to your community.
Meet Ashley Davidson-Fisher – Author of "La Petite Josette En Provence"
Today we're excited to introduce an award-winning children's book – bilingual English and French,  La Petite Josette en Provence by Ashley Davidson-Fisher.  Ashley is the Director of Operations for an international biotech company specializing in the research and diagnosis of leukemia and lymphoma. La Petite Josette en Provence is her first book.
Ashley's book was the FINALIST in the 2018 Wishing Shelf Book Awards, SEMI-FINALIST in the 2018 Little Peeps Book Awards for Early Readers, and 5 Star Readers' Favorite Award.
La Petite en Provence is an illustrated, bilingual, French and English language adventure and learning book.
Tune in to this exciting episode of the Reading with Your Kids podcast to have an adventure in Provence while learning French!
More about the author
Born and raised in Southern California, Ashley and her husband, Michael, fell in love with France shortly after arriving in Provence with their four young children in 2003. While Ashley was participating in her university's study abroad program in Aix-en-Provence, Michael enrolled the kids into French public school and additional language-learning classes. The children quickly made friends and learned the language at lightning speed, but it took a lot more time for Ashley and her husband to make progress in the language.
In between schoolwork and classes, what better way was there to practice those new-found language skills? Adventures, bien sûr! Thanks to their little, white, station wagon named "François" and PB&J croissants (say what??!!), weekend and holiday road trips allowed the family to immerse themselves into the French culture while taking in the magnificent sights of the Provençal countryside. And voilà……just like that, a love of all things French was born.
Upon the family's return to the USA, Ashley completed her Bachelor of Arts degrees in French Culture Studies and Business at California State University-San Bernardino. She loves traveling, hiking, photography, and reading. Since 2010 Ashley has lived in Provence, France with her husband and their youngest daughter, Presley.
My book webpage is https://lapetitejosette.com/ 
You can also find me on Twitter at https://twitter.com/backyardprovenc
Connect with her on LinkedIn
Learn more about the Illustrator, Martinique Louise Fisher
Martinique is an illustrator from California. She is the oldest child of Ashley and Michael and has been drawing since she was two years old. At the age of thirteen she decided she wanted to become an illustrator and started building her portfolio. She has illustrated book covers, tarot cards, greeting cards, has been featured in online magazines, and has shown in galleries all over the United States.
Martinique has a Bachelor of Fine Arts in Illustration from the School of Visual Arts, in New York. You can find more of her art work at www.martiniquelouisefisher.com
More about 

La Petite Josette En Provence: Children's Book- Bilingual English and French
La Petite Josette loves adventures and history and she is super excited for her trip to one of the most beautiful villages in Provence, France. What will she find? A castle, knights, perhaps a "treasure" to take home? There's so much to do before the trip, but with the help of her big sister, they'll be on their way in no time. Come join La Petite Josette, her sister Anne-Laure, and their parents while they have a picnic lunch of delicious, French food, go inside a medieval toy store, and explore the village. Are you ready? Vous êtes prêts?
Parents and grandparents of young children will find the sweetness and gentleness of the illustrations (beautifully hand-drawn and water colored by the author's daughter), and the simple storyline, will help to introduce their little ones to the French language.
The short words and phrases in French will engage young readers, ages 6-11, and help to peek their interest in learning a new language or reinforce a language they already have some knowledge in.
Children will also be introduced to one of the most beautiful and historical place in France.
One does not have to know French in order to read it as the book is written mostly in English with French phrases throughout.
French speakers looking to improve their English skills would also enjoy the book.
The book has already received many 5 star reviews on Amazon and Goodreads and has won a 5 Star Readers' Favorite Award.  It is available in both print (hardcover and softcover) and e-book for Kindle.
Grab your copy here!
https://www.goodreads.com/book/show/41416162-la-petite-josette-en-provence
In this episode,
Learn all about a Bilingual Children's Book: "La Petite Josette En Provence" by first time author, Ashley Davidson- Fisher
Ashley shares some wonderful insights about her book that is illustrated, bilingual, French and English language adventure and learning book for children and adults.
How this book helps to teach children basic, multi-language skills and to foster a love for exploring the world.
Some of the positive messages her books promote, What's next for Ashley & much more…Be sure to tune in & you'll be so glad you did!
Thank you, Ashley, for joining us and for sharing your wonderful book with us!
If you love this episode then please share and please subscribe to us on iTunes. And please spread the word: tell your friends, and leave a rating on iTunes so that others can find it.
We'd love to hear from you!  Contact us and together we can discuss what ideas you think should be included in a future episode, and we can explore potentially setting up an interview. Our goal is to have all voices at the table!
Hope you have a wonderful day and we'll be back with plenty more (useful) in the upcoming episodes!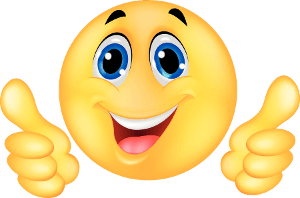 stay tuned!
Check out The Great Martini, A fun and touching story about Sam, a lovable but far from a perfect magician who learns that the greatest transformation is transforming feelings of caring into action to help another human being. The Great Maritini, as an exclusive Amazon e-book. Please click here to get your copy today.