This episode of the Reading with Your Kids podcast is sponsored by STORIED  App that helps parents find fast, fun stories to read to their kids – which helps their brains. Storied is built around a simple premise: reading helps improve the lives and futures of children. Storied helps provide access to children's books easier by providing parents and children with hundreds of unique stories written by today's best children's authors at their fingertips. Storied is available on the Play Store and the App Store. Be sure to check out www.trystoried.com for more info!
In Conversation with Joy Steuerwald, Debut Picture Book Author and Illustrator of THE PECULIAR PIG
Hey there!
Our guest today is a children's illustrator and designer, Joy Steuerwald.  The Peculiar Pig is her first book as an author. It's a  sweet, funny story of a dachshund puppy who learns it is fine to be different from her piglet siblings.
Joy has illustrated many board books previously. She has also illustrated for children's magazines. She has a miniature, red hair Dachshund who is her muse and an inspiration for the book.
If you love meaningful picture books, vibrant colors, and beautiful illustrations, this is an interview which you will definitely want to listen. So grab a cup of hot chocolate, tune in and let the conversation begin!
More about the Author
JOY STEUERWALD found herself drawing as soon as she could hold a pencil. So winning her first art contest in 3rd grade just sealed her fate; Joy was destined to be an illustrator. She graduated from San Jose State's animation and illustration program with a Bachelor of Science Degree and has created art for the educational market, the giftware industry, and children's book publishing. Joy sketches in pencil then use Photoshop to add textures, details, and color to create art that is playful and fresh. Her muse is a miniature, red, short-haired Dachshund who has been joined by a small, human boy.
Learn more about The

Peculiar Pig
There was a different sort of piglet in the pigpen one cool spring morning.
That "different" one is named Penny, and she's really not a piglet at all . . . she's a puppy. A puppy who gets longer and longer as her piglet siblings get bigger and bigger. Penny doesn't understand why she's different – she only knows that Mama Pig loves her just the same as the rest of the litter. Penny's siblings are baffled by her peculiar behavior – like digging with her paws instead of her snout, and especially her loud, sharp oink. Good thing Penny likes all the sounds she can make, and when danger strikes and her peculiarities prove to be strengths, the piglets see that sometimes it's good to be a little different!
Get your copy of The Peculiar Pig on Amazon!
You'll be introduced to the first time author, Joy Steuerwald
More about her picture book, The Peculiar Pig
From where did Joy get the idea for the story of her first book?
How can parents use The Peculiar Pig as a tool to suit their family style to express all the teaching moments to their kids?
How was her experience illustrating her own book?
Some important advice and tips for aspiring authors and illustrators
What's next for Joy Steuerwald, some fun facts about her book, her future plans and much more.
A big thank you to Joy Steuerwald for joining us and for sharing their wonderful book with us!
If you love this episode then please share and please subscribe to us on iTunes. And please spread the word: tell your friends, and leave a rating on iTunes so that others can find it.
We'd love to hear from you!  Contact us and together we can discuss what ideas you think should be included in a future episode, and we can explore potentially setting up an interview. Our goal is to have all voices at the table!
Thanks for tuning in. We'll be coming soon to entertain and educate you with more author interviews, book reviews & Family game reviews!!!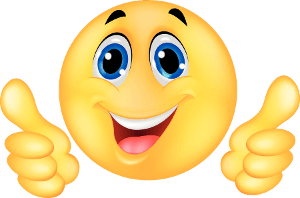 stay tuned!
This episode of the podcast is also sponsored by There Are No Fireflies In Montana! written by Nita Marie Clark and illustrated by Kathy N. Doherty. A young girl is curious as to why there are no fireflies in Montana. Starting with her mother she winds through her family asking each one why there are no fireflies where they live. Ending with her little brother who has a very interesting explanation as to why.
There Are No Fireflies In Montana! is available on Amazon. Find out more about the book at Nita and Kathy's website at www.aneatreadpublishing.com